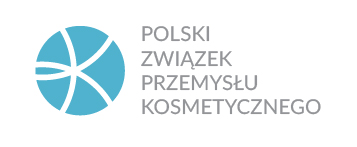 T

he Polish Union of the Cosmetic Industry

is the strongest organisation representing the interests of the cosmetic industry entrepreneurs. We gather over 150 companies. Our members are manufacturers and distributors of cosmetic products in Poland but also laboratories, consulting companies and sector-related partners – suppliers of packaging materials and raw materials. We have been trusted by big, international corporations, big Polish cosmetic companies, as well as small, family business representatives.


The Union has a statutory guarantee of its role in the legislation establishing process. We have a strong and efficient voice in promoting our member companies solutions while amending the existing law. We collaborate with Polish and European administrative institutions on a daily basis. We are a member of Cosmetics Europe – a European sector organisation – and the Polish Confederation Lewiatan – the most influential union of employers in Poland.
Our Union functions as a platform to exchange experience – we educate and train companies, improving the sector knowledge level.

For almost 15 years of our activities we have manager to work out the atmosphere of respect and trust that is so fruitful and efficient.

Still, we follow the fair competition rules.

---
We care for the competitiveness and development of the cosmetics sector in Poland. We support it with our lobbying, educational and intergrational activities. 
We solicit for entrepreneurs' motions on every stage of a legislative process.
We take care of the competitiveness and development of the Polish cosmetic sector.
By helping our manufacturers, we bring value to our consumers, as the product they get is a  safe and efficient cosmetic. 
We talk to the Polish government and EU institutions. 
We coordinate industry stands in key matters: science, innovation, safety.
We efficiently solicit for better sector law for Polish entrepreneurs.
We develop and promote good sector practices.
We share knowledge –we convey clear and understandable messages on technical and legislative level.
We take good care of the cosmetic industry image – being credible and socially responsible.
We help making business decisions on the Polish and European markets.